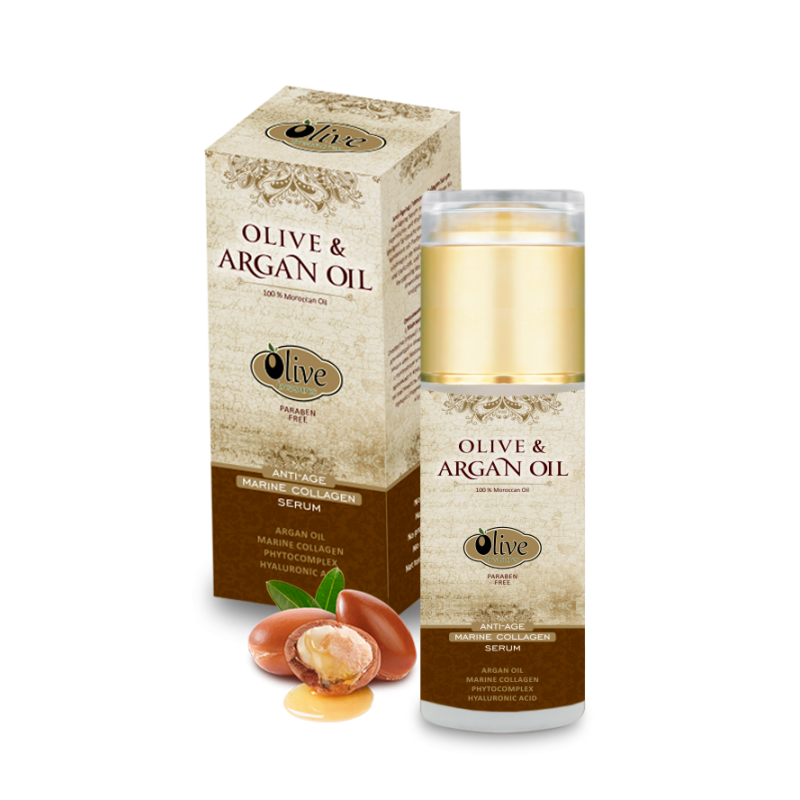  
ARGAN & MARINE COLLAGEN SERUM - face & neck
AGE DEFENCE ~ NATURAL LIFTING FACE & NACK SERUM ***** must have
Anti - age collagen serum for yuthful glowing skin for face and nack.... fantastic result !!!!
Recommended to use in the evening on the clear skin !!!!
Marine Collagen combined with Panthenol and Hyalouronic Acid,Organic Olive Oil and Argan Oil 100% Maroccan,
prenetrate and moisturizing the skin, enhance its elasticity, firming while helping the aging process.Apply on clean skin.
No customer reviews for the moment.