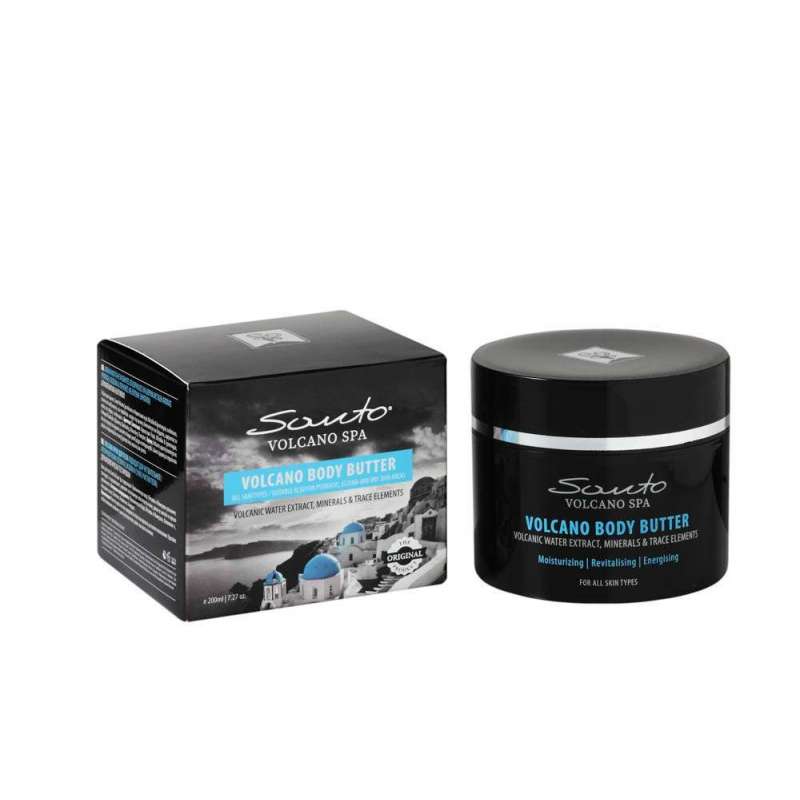  
VOLCANO BODY BUTTER
VOLCANIC WATER EXTRACT, MINERAL & TRACE ELEMENTS 200ml | 7.27oz
 ~  For all types skin ~
   ~~~  Natural product from Lava Santorini Greece  ~~~
Volcanic Water, Metal & Mineral ,Organic OliveOil, Avocado,Phantenol, Allantoin,Glycerin
moisturizing, tones and revilatezes while reinforcing the natural elasticity of the skin,leaving it soft and well hydrated with very fine and pleaset flavor.
OUR  TIP :  very nice testure, beuytiful fresh but little sweet flower....realy magic....you will just love it !!!
SUITABLE FOR VERY SENSITIVE SKIN & ATOPIC SKIN TENDECY (like psoriasis,eczema & dry skin areas / and all skin type )
FREE OF: PARABENS,MINARAL OIL, PETROLATUM OIL, PROPLYLENE GLYCOL, PHTHALATES, ETHANOLAMINE
No customer reviews for the moment.