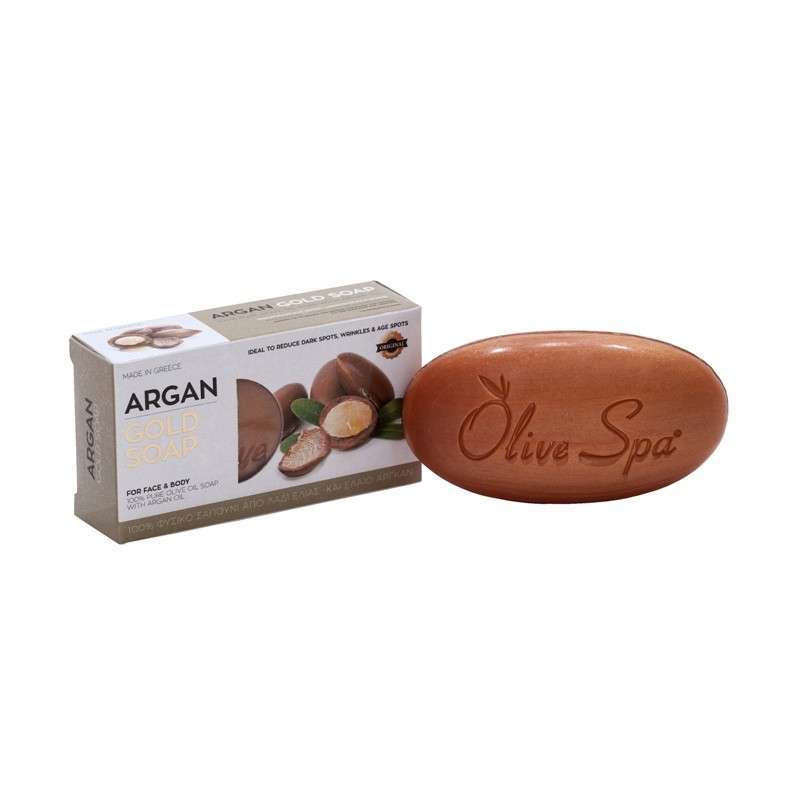  
Argan Gold Soap
Therapeutic properties of Argan oil:
Oil with a great anti-aging effect. Helps the skin to preserve its elasticity, firmness and youthful appearance. It is ideal for the prevention and treatment of cracked skin, combating wrinkles and reducing dark spots.
Ideal for:Face  & Body
Suitable for: For all skin types
Active Ingredients :Olive Oil & Argan Oil
No customer reviews for the moment.